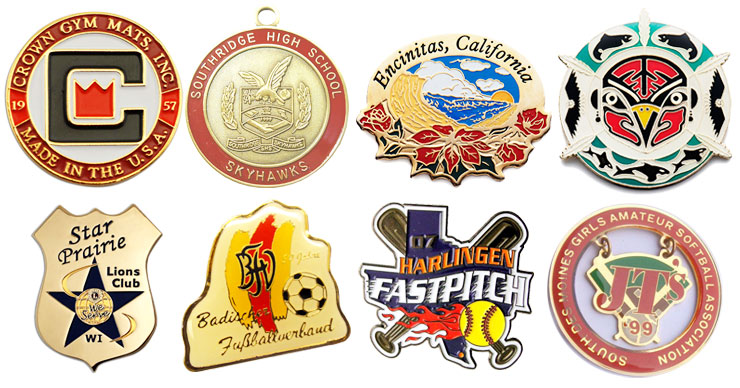 Photo Etched Lapel Pins are the most popular lapel pins used for Baseball Trading Pins, Softball Trading Pins and other Sports Trading Pins.

Photo etched lapel pins offer a similar look to Cloisonne lapel pins but are less expensive. The photo etched process allows for more detailed designs and a wider spectrum of colors to choose from.

A computer etches your design onto a brass plate. The design is then filled with the colored enamels of your choice. The Photo Etched lapel pins are fired in a kiln to ensure durability and high quality.

Advantages of Photo Etched Lapel Pins:
Photo Etched Lapel Pins have a Medium to High perceived value
Less expensive than Cloisonne lapel pins
PMS color matching available
Photo Etched Lapel Pins are Very Durable
Custom shapes available